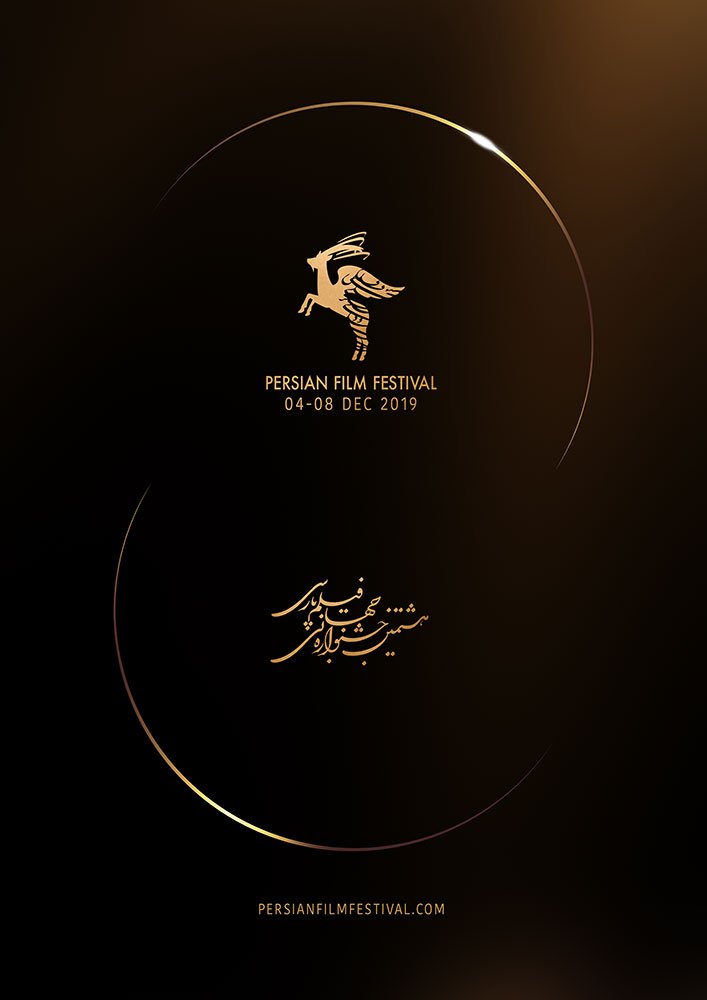 The 8th Persian Film Festival was presented the largest film program dedicated to Persian cinema internationally. The 8th edition of the festival was dedicated to women from the Persian-speaking communities and paid tribute to their strength, courage and artistic expression through screening films by women or with women in leading roles, depicting some of the challenges and difficulties they endure and overcome.
POSTER OF THE 8TH PERSIAN FILM FESTIVAL
Designed by Amirnaser Dabaghian
Seven and a Half
Shouting at the Wind
Persian Cinema Near and Far: Creativity and Controversy
The Persian International Film Festival is now the largest festival dedicated to showcasing Persian films from Iran, Afghanistan and beyond. Join Professor Shohini Chaudhuri, Dr Michelle Langford and Dr Mahsa Salamati as they explore some of the ways that these filmmakers have approached questions of creativity. Along side this, they will look at some of the controversies that have emerged as these films have circulated the globe.
The Persian Film Festival is pleased to celebrate the launch of Michelle Langford's new book, Allegory in Iranian Cinema: The Aesthetics of Poetry and Resistance (Bloomsbury, 2019).
Iranian filmmakers have long been recognised for creating a vibrant, aesthetically rich cinema whilst working under strict state censorship regulations. As Michelle Langford reveals, many have found indirect, allegorical ways of expressing forbidden topics and issues in their films. But for many, allegory is much more than a foil against haphazardly applied censorship rules. Drawing on a long history of allegorical expression in Persian poetry and the arts, allegory has become an integral part of the poetics of Iranian cinema. Allegory in Iranian Cinema explores the allegorical aesthetics of Iranian cinema, explaining how it has emerged from deep cultural traditions and how it functions as a strategy for both supporting and resisting dominant ideology. Allegory in Iranian Cinema explains how a centuries-old means of expression, interpretation, encoding and decoding becomes, in the hands of Iran's most skilled cineastes, a powerful tool with which to critique and challenge social and cultural norms.